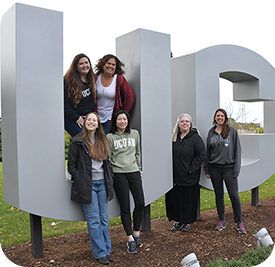 Academic Programs
The graduate programs in Giftedness, Creativity, and Talent Development at the University of Connecticut offer multiple pathways for interested graduate students to pursue advanced-level courses. Our graduate students have opportunities to gain in-depth knowledge about recognizing and responding to children and adolescents who need special programs and services to develop their gifts and talents. Coursework and related learning experiences focus on theory, research, and practice around creativity, talent development, and gifted education, with options for students interested in working as practitioners, researchers, and leaders in a variety of professional roles in the field. The following educational opportunities are available.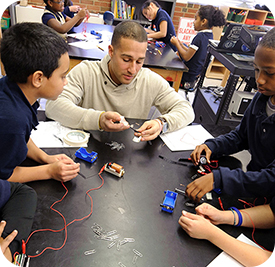 Bring the Schoolwide Enrichment Model (SEM) to your school community through customized professional learning for teachers and administrators. Workshops can be facilitated on site and online, and tailored consultation around planning, implementation, and team support is available.
Specific workshops focusing on an overview of the Schoolwide Enrichment Model, Enrichment Clusters, Operation Houndstooth, and Curriculum Compacting are available. Interested schools and districts also may choose to customize Schoolwide Enrichment Model consulting. See the Renzulli Center Marketplace for specific details.
Schoolwide Enrichment Model Outreach Video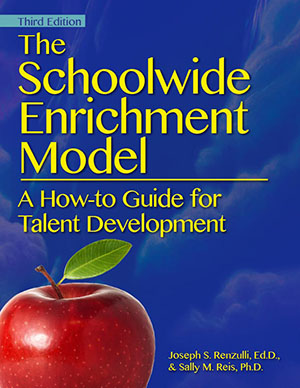 Free Online Schoolwide Enrichment Model (SEM) Class
This free online course provides an in-depth, comprehensive overview of the Schoolwide Enrichment Model (SEM). This overview includes the resources and support you need to implement the SEM, whether that be in person, remotely, or a combination of both. The next class starts on July 18, 2022. Registration opens a few days prior to the start of the course.